Homemade firearm recovered as robbery suspect is arrested.
Homemade firearm recovered as robbery suspect is arrested in Kayole during a patrol.
The Directorate of criminal investigations statement
A 23-year-old robbery suspect was arrested in the city and found in possession of a homemade fire arm capable of firing.His apprehension materialized after police officers got wind of a man acting suspiciously.
It was while on their usual patrol within Kayole's Maana area that the Njiiru-based officers received information regarding a house frequented by suspicious characters. In the dramatic 11am incident, the sleuths immediately swung into action and raided the house.
Busting the suspect off guard. John Kimani Muchina, 23, was apprehended and a quick but detailed search conducted in the premises.
During the operation, one homemade pistol capable of firing that was loaded with a live bullet was recovered.
Also recovered was a motorcycle make boxer.six pocket phones, vehicle and motorcycle ignition keys, an insurance certificate sticker, mobile phone accessories, five empty wallets, a gas mask and three waist porches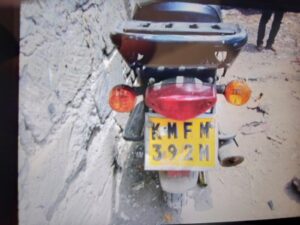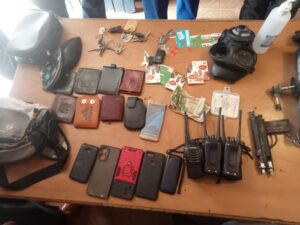 The suspect is currently being held at a police facility awaiting further legal actions.
Meanwhile, the recovered items have been placed in safe custody and will be produced as exhibits.
Also read President announces IEBC chairperson vacancy