I paid fine for 91 petty offenders- Natembeya's christmas spirit spreads to prisoners.
Trans Nzoia governor, Goerge Natembeya has reunited some prisoners to their loved ones, this festivities, by off setting their fines.
The county boss joined the prisoners in celebrating christmas, light moments were captured where two bulls were donated and food.
Natembeya stated,"I paid fine for 91 petty offenders who will now join their loved ones for Christmas celebrations."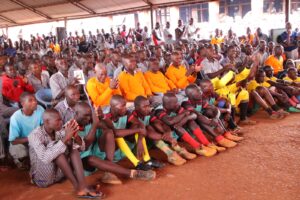 This comes after the government announced, its plan to de- congest this correctional services.
The PS, state department correctional services, stated that the president has every right to release prisoners and it will be done soon.
She stated,"The president of the supreme court is very positive about this issue and we want to decongest the prisons."
Also read He is a distinguished public servant- Gachagua defends Ruto's latest appointments
More to follow…