Teachers and parents fault president Ruto's CBC taskforce.
Teachers and parents fault president Ruto's CBC taskforce saying, they should have be given a representation.
Also read President Ruto gazettes education team to review CBC
The Kenya union of post primary education teachers(KUPPET) chairman, Omboko said, the taskforce was not balanced out.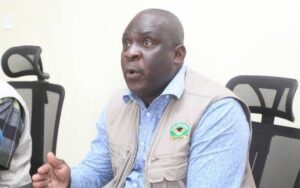 He argued that only three parties experience CBC firsthand. They would have been useful in the review.
Omboko said,"Teachers are the key people in this business, they are the actual implementers. The teachers stand between the rubber and the road."
Omboko added,"Look at this, the Primary School teachers who are being 'mocked' on Whatsapp everyday either cooking or with food that have been collected by parents, swimming on the floors or in sun are not represented on the taskforce yet they are the ones who have had the real feel of what CBC is."
Omboko further stated that teachers should have been drawn from the unions( KUPPET and KNUT).
He added that parents should also be given a chance to be part of the taskforce, since they are the ones who wanted the president to do a review.
Omboko said,"The following groups need to be represented; teachers of Kenya under KNUT and KUPPET, the students because we have some have already experienced the CBC and moreso the parents. When we walked around with the President in Bungoma, the people who stopped the President because of CBC were the parents."
Supporting Omboko was  KUSU( Kenya university staff union) chairman, Charles who said that, the president left out important stakeholders, when forming the taskforce.
Charles said,""As a union, we want to remind President Ruto that there is no way he can form such a team to address matters of education and leave out key stakeholders like us."