How Kasarani has become a home of suicide and unexplained deaths.
How Kasarani has become a home of suicide and unexplained deaths, has puzzled everyone who knows the place was once quiet and peaceful.
This comes after 23yr old Jeff Mwathi was thrown from a 12 storey building,  Brenda allegedly committed suicide by climbing down from a 4th floor balcony, Blair who also allegedly committed suicide, among many others that don't make it to the media.
What exactly is happening? Is the question that still remains. According reports, On the first floor of Kasarani Police Station that houses Sub-county Criminal Investigations Officer Jimmy Kimaro's office, lines up Families who have lost or their loved ones are missing in unexplainable circumstances.
Kimaro stated,"Since January, we have had 40 cases of suicides, murders and unexplained deaths. It is a worrying trend."
Speaking to the media, a homicide detective stated that Jeff was pushed out of a tiny window from the tenth floor of Rosewood apartments.
One detective said,"If you keenly watched the original version of the CCTV footage and not the others that were doctored and shared online, the deceased was pushed out of a tiny window from the tenth floor. He fell face-down with his hands outstretched towards the ground."
"Two things here, the deceased was intoxicated. Secondly, the people who did it [pushed him out of the window] had [no idea what to do after the murder]. It was not a suicide but what we don't know for now is the motive," he added.
In another incident , gospel musician Dishon Mirugi was arrested over the death of pastor Wanjiru whose body was found inside his house in Maziwa.
Mirugi told the police, that the late pastor had committed suicide and was now seeking a permit to book the body at the Kenyatta University Funeral Home.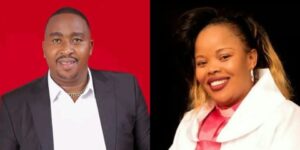 The post mortem however, indicated the cause of death as pressure on the neck but was inconclusive whether it was self-inflicted or assault.
On another incident, Joseph Kubendi a political mobilizer, allegedly committed suicide, where police in Kasarani say the incident happened in broad daylight and people saw him jump.
Kimaro stated,"In fact, some witnesses told us that they tried persuading him to climb down but he refused."
Another case of Blair Muthomi, who allegedly threw himself from a building in hunters area.
The parents say,"Our hearts are very heavy and we will not settle until we know from the investigating agencies what exactly happened to our beloved son."
Another case is that of Brenda Kawira, who the boyfriend stated that she climbed down the balcony, their efforts to save her life were in vain after she was pronounced dead on arrival at the hospital.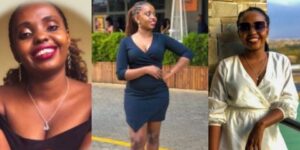 Also read Sad as pastor kills wife and 5 yr old son before fleeing