Winning Scholarships: A Guide to Securing Your Educational Future
Introduction
In today's world, education is the key to unlocking opportunities and achieving your dreams. However, the rising cost of education can be a significant barrier for many individuals. Scholarships offer a lifeline, providing financial support and access to quality education. This article will take you on a journey through the art of "Winning Scholarships," offering valuable insights, strategies, and answers to frequently asked questions. Whether you're a high school student, undergraduate, or aspiring postgraduate, this guide will help you secure your educational future.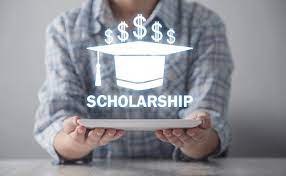 Winning Scholarships: The Key to Your Future
Securing scholarships is a game-changer in your educational journey. Here's a comprehensive guide to help you understand and achieve your scholarship goals:
Setting Your Scholarship Goals
Defining Your Ambitions: Before diving into the scholarship world, identify your academic and career aspirations.
Understanding Scholarship Types: Explore different scholarship categories, including merit-based, need-based, and specialized scholarships.
Researching Target Institutions: Identify universities or colleges that align with your goals and offer scholarships that match your profile.
Crafting an Outstanding Application
Polishing Your Resume: Highlight your achievements, extracurricular activities, and community involvement.
Writing a Stellar Essay: Craft a compelling personal statement showcasing your passion and dedication to your field of study.
Securing Strong Recommendation Letters: Request recommendations from teachers, mentors, or employers who can vouch for your abilities.
Navigating the Application Process
Meeting Deadlines: Create a calendar to track scholarship application deadlines.
Completing the FAFSA: For need-based scholarships, ensure your Free Application for Federal Student Aid (FAFSA) is up-to-date.
Gathering Documentation: Collect all necessary documents, transcripts, and financial statements.
Excelling in Scholarship Interviews
Preparing for Interviews: Practice common interview questions and refine your communication skills.
Showcasing Your Passion: Convey your enthusiasm for your chosen field and your commitment to making a positive impact.
Winning Scholarships: FAQs
Q: What are the main types of scholarships? A: Scholarships come in various forms, including merit-based scholarships, need-based scholarships, athletic scholarships, and specific scholarships for academic programs or underrepresented groups.
Q: How do I find suitable scholarships? A: Utilize scholarship search engines, visit college websites, and consult with your school's guidance counselor to discover scholarship opportunities that match your qualifications.
Q: Can international students apply for scholarships in the United States? A: Yes, many U.S. universities offer scholarships for international students. Check with individual institutions for eligibility criteria.
Q: What should I include in my scholarship essay? A: Your scholarship essay should reflect your personal journey, goals, and passion for your chosen field. Be authentic, concise, and impactful.
Q: How can I stand out in scholarship interviews? A: Practice interview skills, research the scholarship provider, and convey your dedication and potential to contribute positively to your chosen field and community.
Q: Are there scholarships for non-traditional students? A: Yes, scholarships are available for non-traditional students, such as adults returning to school or those pursuing online education. Research options tailored to your circumstances.
Conclusion
Securing scholarships is a transformative journey that requires dedication, research, and a compelling application. With the insights provided in this guide, you are now better equipped to embark on your scholarship quest. Remember, winning scholarships not only eases the financial burden but also paves the way for a brighter educational future. Embrace the challenge, put your best foot forward, and take the first step toward securing your dreams.